Why that is important for your organization?
At Talogy embracing diversity is one of our core values and we would like to take the time to highlight and celebrate pride month. It is an important time of year, where acceptance, awareness and equity are discussed openly across the globe and the LGBTQ+ community is celebrated throughout the summer.
Pride finds its origin in the Stonewall riots, which lead up to the first pride event in 1970. A lot has happened since then and the world became a better place for it.
Pride is not only a time for celebration, but also for reflection. We would like to ask the question, what have you done as a company to embrace diversity amongst your employees?
That also brings us to the question, why would that be relevant for you and your organization. The answer is simple. Embracing people from all walks of life into your company and allowing them to achieve their full potential, will foster a healthy company culture and will benefit the overall performance of your organisation. It is not something we just believe in, but it is backed up by science:
Better innovation: Diversity in the workplace leads to higher innovation rate. According to research, inclusive companies are 1.7 times more likely to be innovation leaders in their market (Bersin, 2018)
Better financial results: 20 of the most diverse S&P 500 companies perform better financially over five- and ten-year periods, in comparison to non-diverse firms (Wall Street Journal).
Better hiring: Diversity in the workplace enhances employer brand and attracts top talent. A survey reported 67% of job seekers said a diverse workforce is important when considering job offers (Glassdoor).
Discover your own inclusiveness
Want to know more: take our online tool to understand your own D&I capacity
But how?
A lot of companies see the value of D&I, but struggle with fully bringing to life their vision for their organization and at times where to even start.
At Talogy we have partnered up with many organizations to help them in their D&I journey and have done lots of research on the topic. We've learned that a healthy D&I practice requires a good strategy but fundamentally starts with the individual and the right kind of leadership.
An inclusive climate and effective work relationships starts with the people. Leaders should examplify these inclusive behaviours they want to see across the organization. Characteristics to look for and develop in leadership are empathy, curiosity, and the willingness to question their own judgements. For some this may come naturally, and others will need some guidance.
Having leaders that act as allies, who appreciate the challenges, are willing to build an inclusive culture, and are eager to champion the changes they would like to see in the world, will ensure the foundation for organisational change is possible. With the right support, processes, and guidance, organizations can thrive.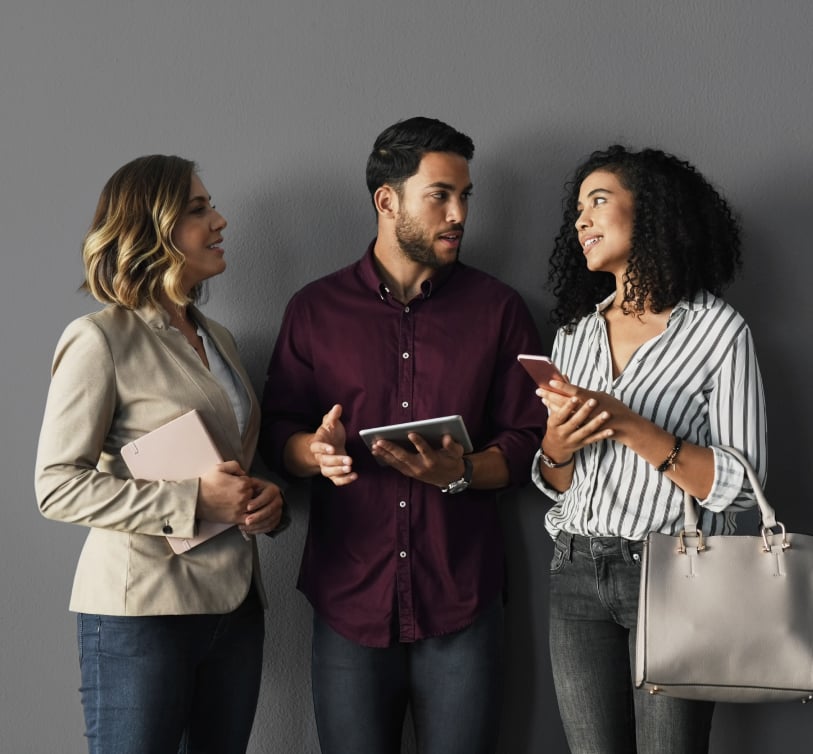 Do you also recognize the importance of D&I in your company, but you do not know where to start?
We can help. We developed an online tools, coaching and development programs that helps your leaders to understand their D&I capacity and how to develop.