Candidates and HR: the connects, the disconnects, and what this means for organizations.
A critical area of interest for HR professionals and recruiters is the "candidate experience"; defined as the collective result of engagements, assessments and interactions that organizations have with candidates during the hiring process. Research by the Talent Board has identified that improving candidate experience is the top goal for recruiters in 2019. The importance of this issue is not limited to missing out on high potential talent but can impact financial business outcomes, for example Virgin Media estimated that they lost £4.4 million in revenue in 2014 due to poor candidate experience.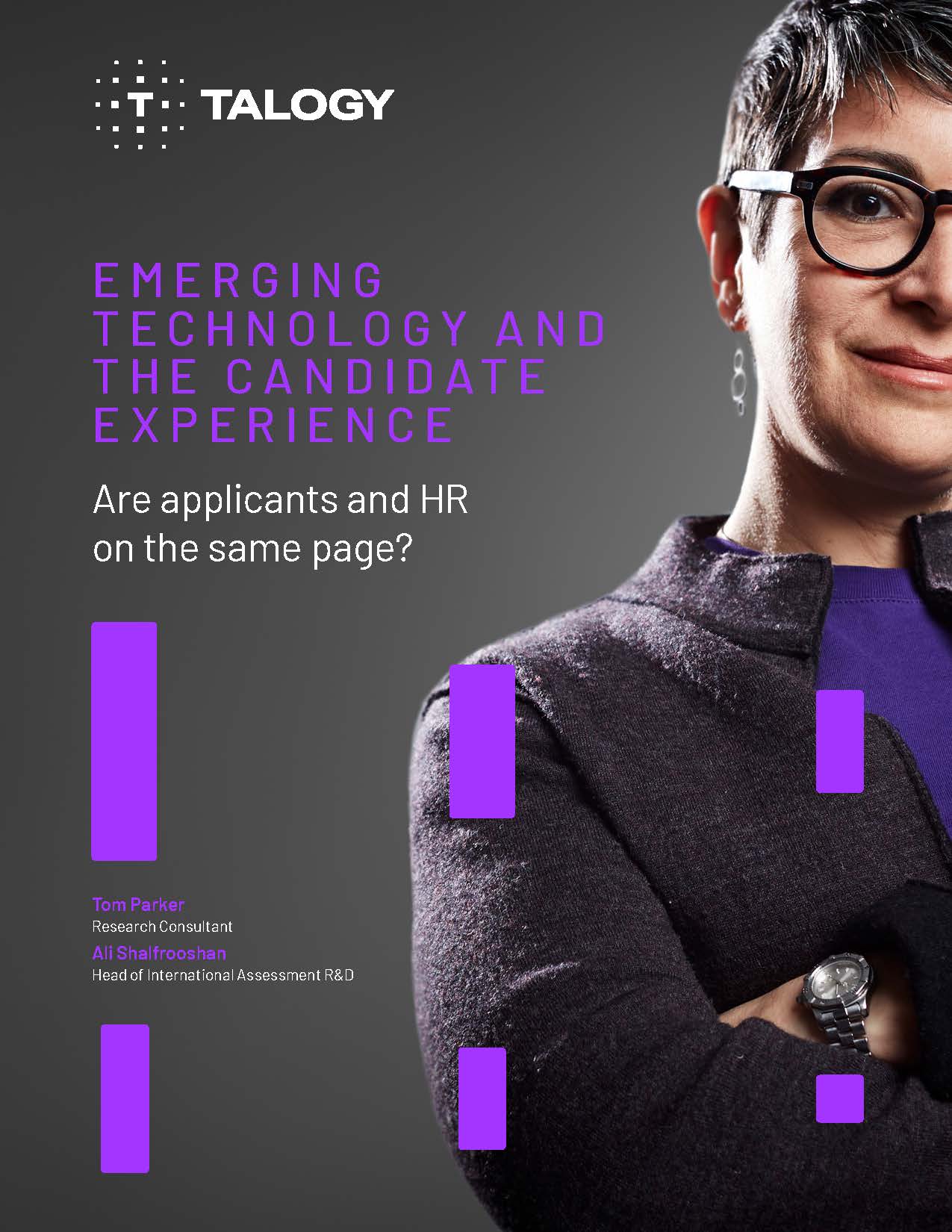 Download the whitepaper now
In a world where your best candidates are applying to a greater number of job roles and receiving offers from several organizations, the difference between a good candidate experience and a bad one could be the deciding factor in their choice of employer.