Why is neurodiversity so crucial for organizational effectiveness?
Neurodiversity is a term that many of us in the corporate world are becoming familiar with. But what is neurodiversity, and why is an understanding of how to nurture the broad spectrum of talents associated with non-typical thinking styles, so crucial for organizational effectiveness?
In this whitepaper, we aim to shed light on these questions, by bringing together two different, but complementary perspectives on supporting the development of those who fall within this grouping.
Jo Maddocks, Chief Psychologist at Talogy, shares a case study on how an Emotional Intelligence-based development program deployed within the STEM (science, technology, engineering, and mathematics) sector, with a high representation of neurodivergent participants, resulted in significant improvements in participants' perceptions of their own personal and interpersonal intelligence and capabilities.
Cathy Harris of Keychange Coaching and Renée van der Vloodt describe the challenges neurodivergent employees may face in organizational life and how these can negatively impact on people's mental health. They highlight the importance of creating a workplace climate which allows those with different gifts to flourish and the cultivation of skills in emotional self-regulation and healthy coping strategies.
Fill the form to download the whitepaper.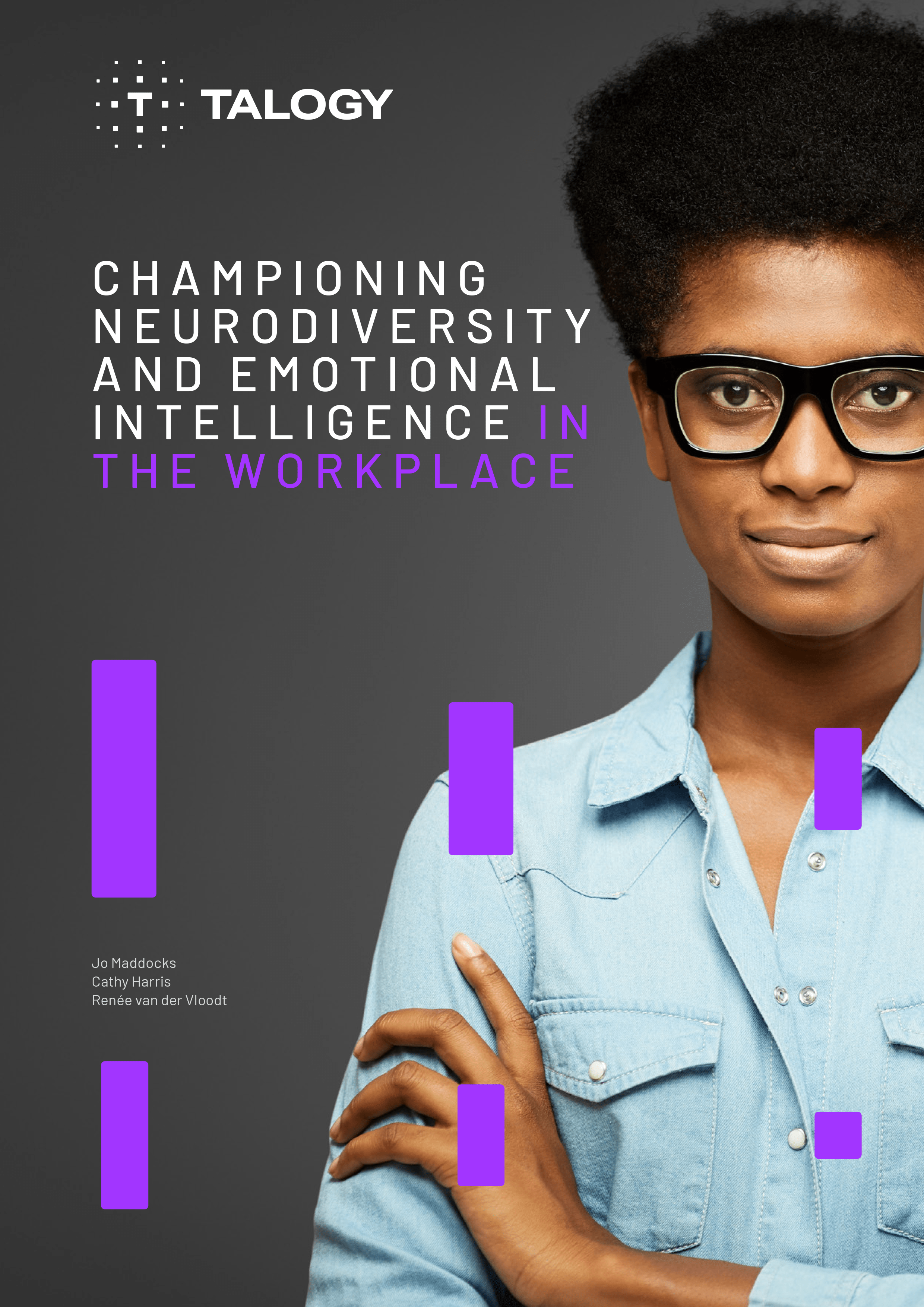 Download the whitepaper now
Open-plan offices, designed to foster collaborative working can be distracting and unproductive for the sound-sensitive who struggle to filter foreground from background noise, making following a single conversation very challenging.