Identifying high risk individuals in Manufacturing operations with the SafetyDNA®assessment
When one considers the overall costs of workplace injuries in the U.S., the numbers are quite staggering. According to the National Safety Council, the average total cost of a medically consulted work injury in 2017 was $39,000.

Such numbers tell us that despite all the safety-related improvements and investments that organisations make each year, work related injuries remain all too commonplace and come with enormous costs to employers.

Our research in industrial and high-hazard work environments has repeatedly found that there are critical psychological factors that are highly associated with safety behaviours and injuries – we refer to these factors as a person's unique "SafetyDNA."

Download this whitepaper to learn how your organisation can use SafetyDNA to identify high risk individuals.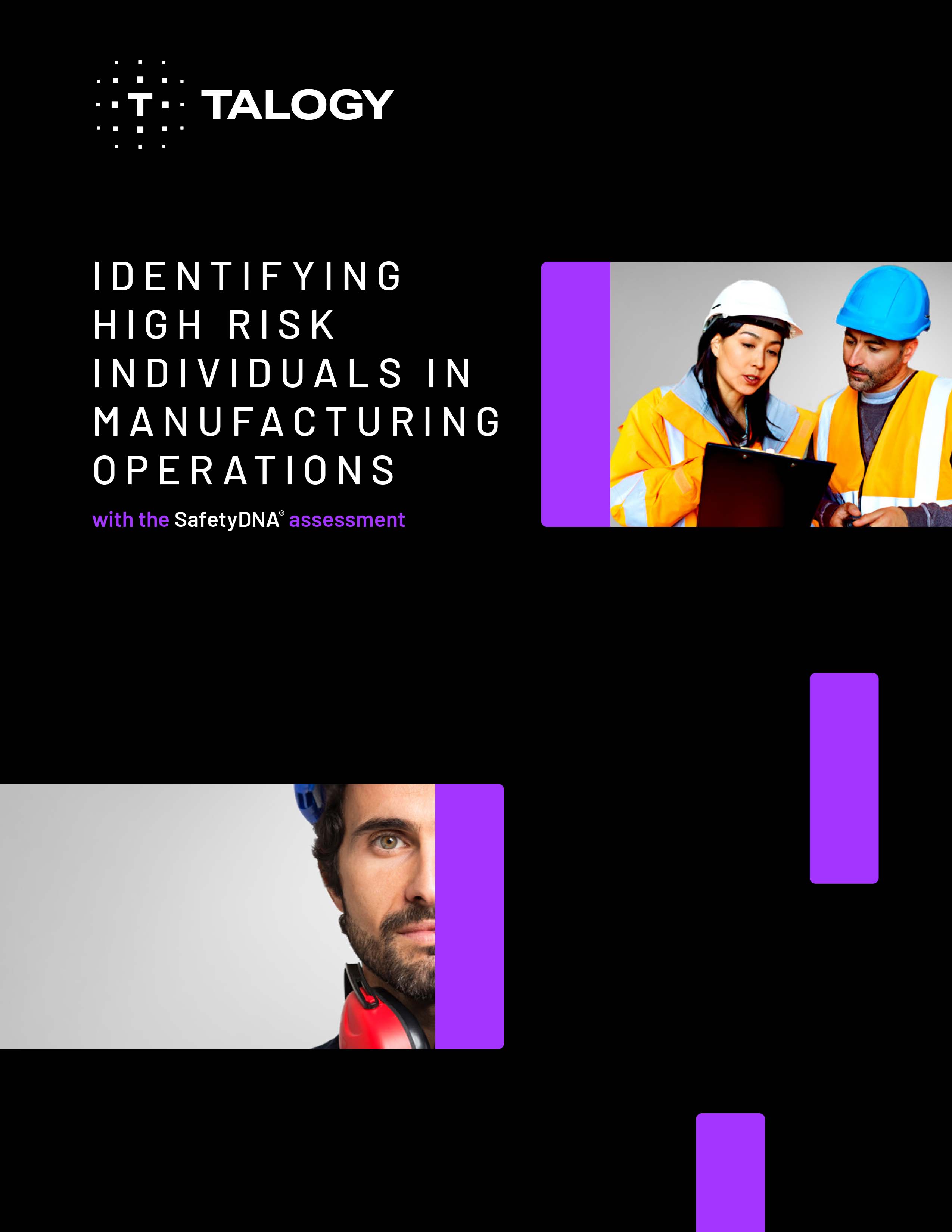 Download the whitepaper now
Employees who scored in the top twenty percent on the Talogy's online SafetyDNA assessment experienced no injuries.