Remote work is no longer just a growing fad or way of the future. It's here now, and it's here to stay.
In the aftermath of the outbreak of COVID-19, a survey conducted by the Society for Human Resource Management (SHRM) reported that over 75% of employers have employees working from home (SHRM, 2020). Over 7 out of 10 of those companies are struggling to adapt to this sudden shift.

This whitepaper explores the three key competencies our talent experts have identified as vital to employee success in a remote work environment, and how employers can support their teams to realize their potential as remote workers.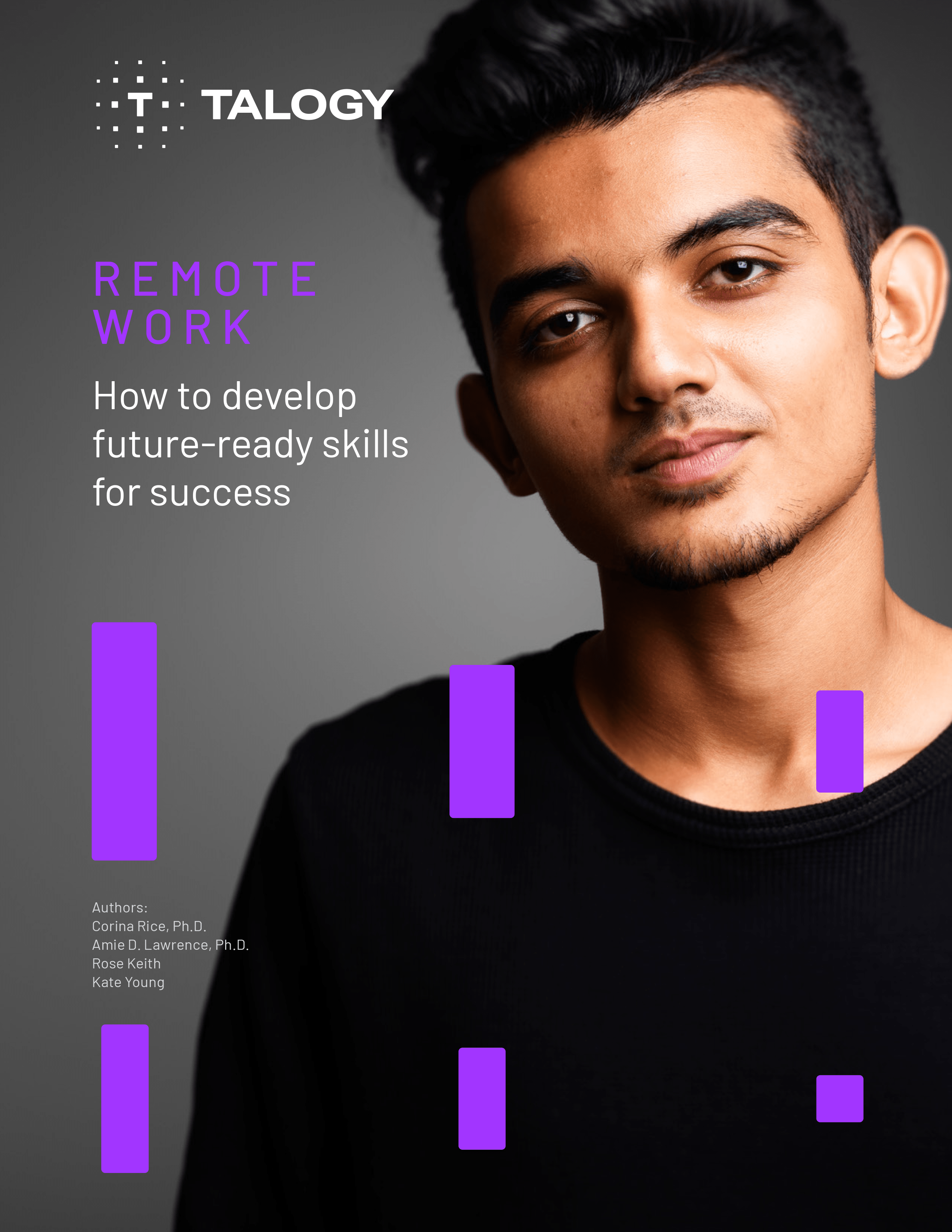 Download the whitepaper now
Employers need to consider the individual differences in remote workers' personalities, and identify how to best support and develop them to realize their potential as remote workers.