Solutions to common challenges faced in the industry
For decades, the world's top manufacturers have trusted Talogy to build solutions to help make the best hiring decisions and build productive, skilled workforces.
In this eBook, our team of experts discusses some of the more common challenges organisations face in selecting high-quality manufacturing employees, gives guidance on how to overcome them, and provides results seen from client projects.
Learn about these topics and more:
Developing an efficient hiring process with HR technology
Improving safety performance in manufacturing operations
Identifying high-potential employees for frontline leadership roles
Ensuring your hiring process is legally compliant
Reducing time-to-hire in your hiring process
Incorporating mobile testing to improve candidate experience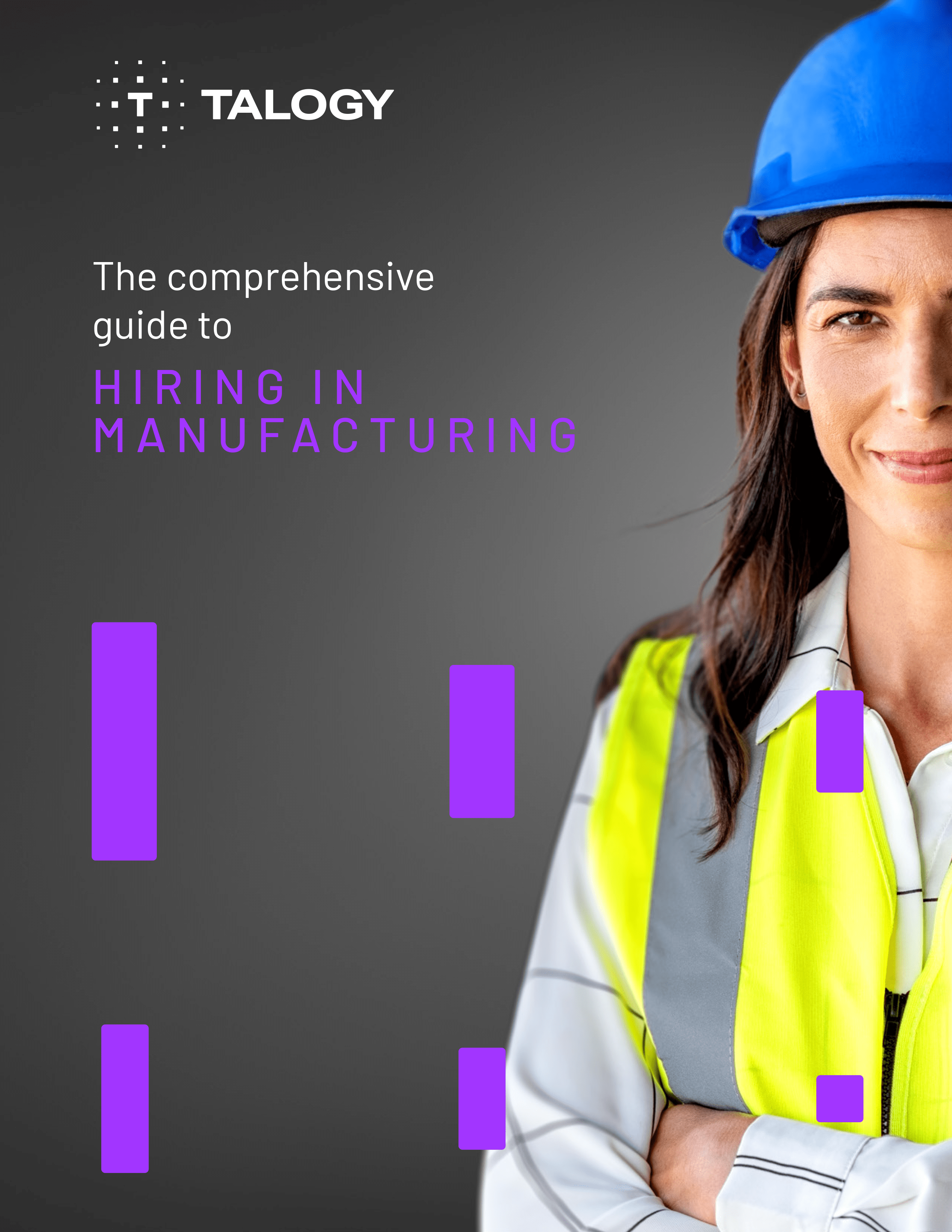 Download the advice guide now
A well-defined hiring process not only finds great employees but can also save time and money by reducing the need to replace and train new people who were not a good fit.