Although many believe unwanted turnover is difficult to fix, there are very clear ways to understand how it impacts your organisation and what can be done to reduce it.
Organisations who have "solved" this problem do several things differently than their counterparts – and they all centre on effective leadership.

As we all know, there are many reasons why employees leave. And some of this turnover should actually be categorised as "good turnover" (e.g., managing out poor performers). However, as we research unwanted turnover, there is a common thread underlying the reasons people leave and it is directly tied to their relationships with their manager and other leaders within the company.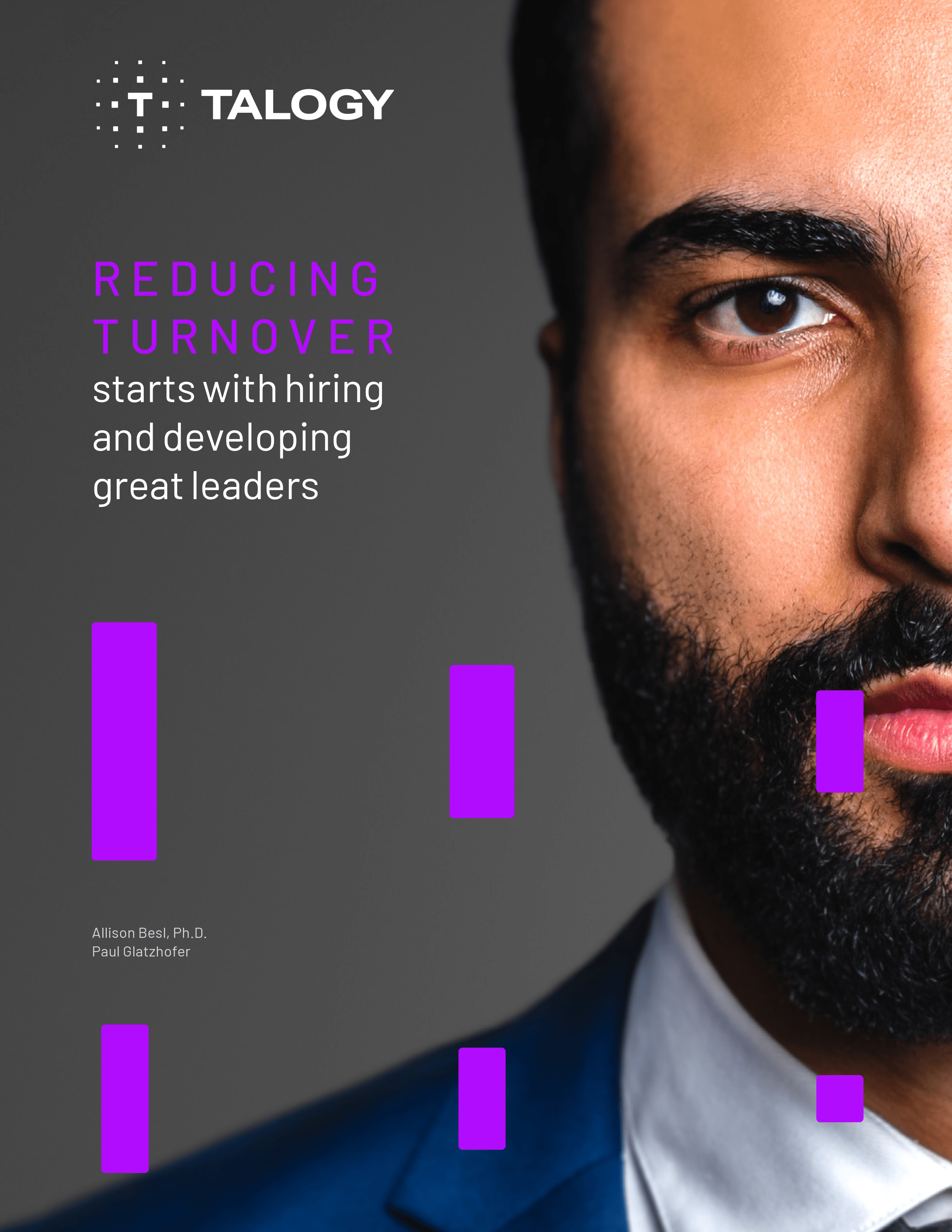 Download the whitepaper now
Even effective leaders need to learn and grow in their roles; not only because they need to grow to help the business, but also to keep them engaged so they themselves don't turnover.