In a fast changing world, employers need to be aware of the required skills of their future workforce.
In today's world of work, organisations are investing in upskilling their people in hard-skills. These include training in Sales, IT, working with platforms or building awareness of the latest legislation; based on their role in the organisation. Maintaining these hard-skills is very important to remain competitive within the market.
However, organisations are becoming increasingly aware that their employees are also facing other challenges in a fast-changing world. Businesses are requiring the development of soft skills in which employees are resilient to change and are willing to learn. The development of these soft-skills contribute to the engagement and motivation of the employees and therefore increasing their effectiveness and productivity at work.
There are many organisations that provide standard courses in soft-skills. However at Talogy we believe that tools developing these skills should be tailor-made, because people and organisations are unique.
This is why we offer specific solutions that we've named 'Development Booster Programmes'.
These programmes will benefit your business result and with an average of 8.7 out of 10, we can assure you that your employees will have a fantastic learning experience.
Talk to an expert
Interested by our Talent Development Booster Programmes? Talk to an expert to start improving your Talent Management processes.
The Value of Talogy Development programs for Malvern Panalytical
In this video, Nichola Rathbone, Malvern Panalytical's Vice President of Human Resources, talks about the futureproof developing of their professionals. Malvern Panalytical has asked Talogy to map out the potential of its employees and to provide tailor-made development programs. All with a clear and measurable return on investment.

Based on the needs of your organisation, we provide these programmes at different levels, from

professionals

to

executive leadership

.
Our modules cover these topics and much more :
Personal Leadership
Flexibility in style preferences
Influencing
Conflict Management
Building resilience
Emotional Intelligence
We have a unique and globally proven

two-step concept

:
Phase 1. Measure and Analyse
We start with deep dive research into your organisation and your people. We define your futureproof profiles accurately and map out what is required.
Based on these learnings, we can gain data with proven questionnaires on personality, capabilities, resilience or emotional intelligence, depending on the outcome of our analyses.
All the employees will have a one-on-one Development Booster interview with one of our Senior Consultants to confidentially discuss the outcomes of their questionnaires.
All the data collected in this phase will be used to create the second phase.
Phase 2. Development Programme
All the gathered data will be analysed and clearly visualised in a dashboard. Based on this data and in close consultation with you, we will design a bespoke Development Programme for the participants.
In some cases, a short programme will be sufficient, in which we can coach individuals on the skills they need to develop.
In other cases, we can deliver a full 12 month programme in which we will provide courses for a large number of participants.


Why choose a Talogy Development Booster Programme?
The content of the program is always tailor-made to the specific challenge of your organisation.
At the start of the programme we put a lot of time and effort in defining the right profiles and competencies needed for a future-proof profile; in which we screen participants with our online assessment tools.
To decide how the participants will be measured we will gain exactly the right data your organisation needs to get valuable insights.
We will assist you with the right communication and expectations to every participant.
We provide this service on all levels from professionals to Executive Leadership.
We provide this programme globally, and participants can carry this out in their own native language using our expansive network of local trainers. With our global presence and in-house consultancy experts we are able to facilitate large groups.
Talogy is the only international Talent Management company that can combine both the data and the development needed to get the very best out of your people.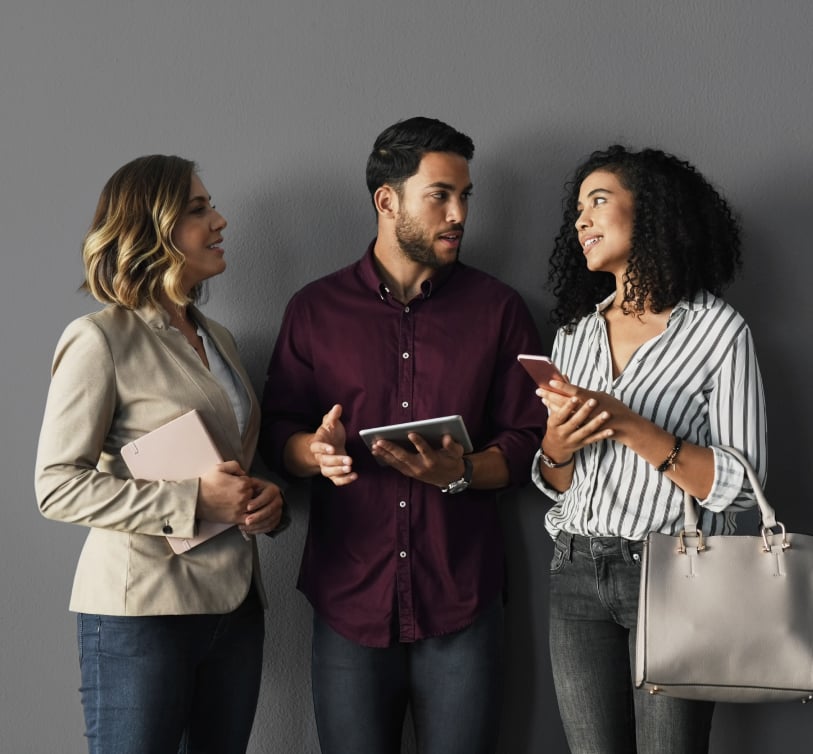 Very good, insightful, a welcomed opportunity to learn more about myself and my future growth as a professional.
Malvern Panalytical
92%
of participants in our development booster program found the feedback they've got to be useful for their personal development.
8.7
quality of the program
9.15
quality of the consultant