The working world is changing, and so is leadership. These changes bring about new conversations and a time for reassessment.
We connected with 1,950 leaders, employees, and organizations in 34 countries and gained a full-circle view of leadership - from the employees to the leaders themselves.
Read our research report to discover the essential traits of successful future leaders as well as:
Discover the keys to adaptive leadership that thrives in a fast-changing business landscape, as we decode the need for embracing, adapting, and driving change in the future world of work.
Uncover how employee experience fuels performance with a clear link between motivation, engagement, and a positive work environment, unlocking the potential to turbocharge productivity.
Learn the new forms of communication and collaboration that future leaders will employ to inspire teams and drive growth, shedding light on the evolving dynamics of workplace interaction.
Master effective employee retention strategies to combat the oncoming wave of the "Great Resignation", arming your organization with the tools to foster a committed workforce.
Ready to reshape leadership in your organization? Download the report now.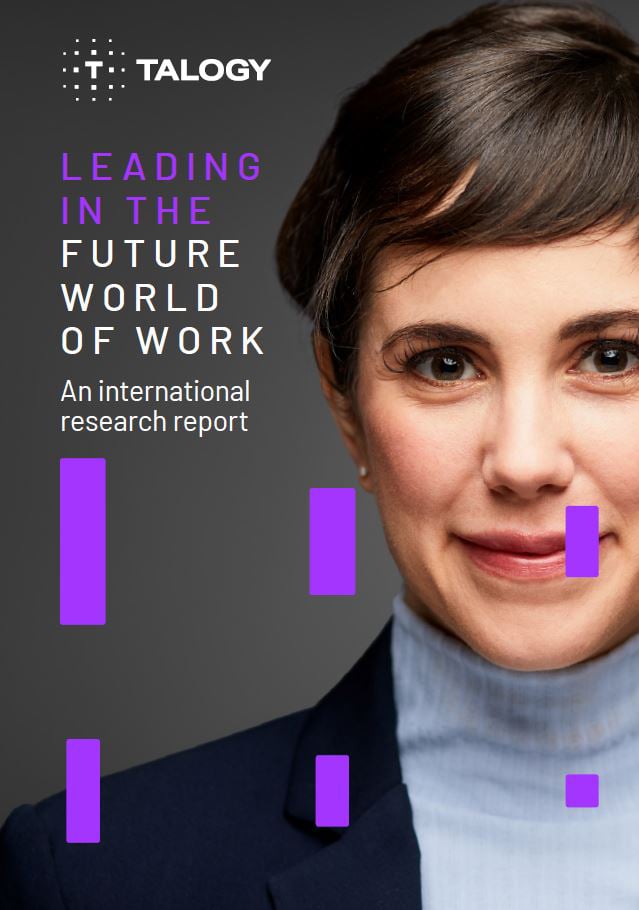 Download research report now